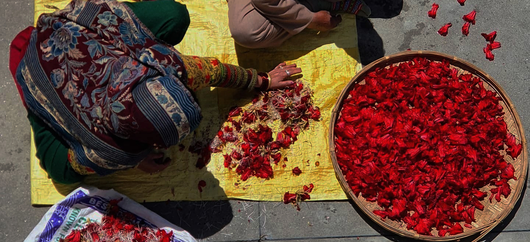 Pahari Organic Wellness
Pahari Organic Wellness manufactures authentic organic products of high quality from Himalayan region. It was born as a creative solution with a unique balance sheet that focuses equally on everyone in the chain, starting from the Mother earth, farmers, women entrepreneurs, business associates and consumers!
#New Launch Alert!
When buying a hand crafted item you are supporting the local economy, the local community and a real person. #ArtisanallyCrafted!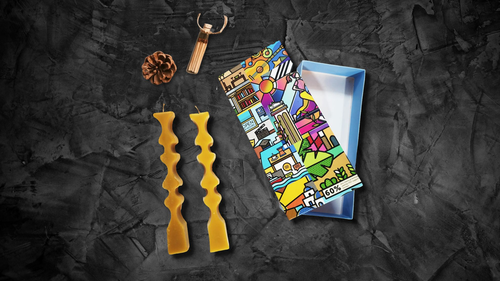 Pure Beeswax Pillar Candles Gift Box
This collection contains beautiful geometric shapes perfect for all table decor and cosy days or evenings, embodying earthy tones that will add a beautiful glow to any room or setting! They bring a timeless elegance to any room! Set of 2 Tall candles are the ultimate luxurious candles for home decor bringing a timeless elegance to any room, aesthetic candles designed for decorative purposes. Beeswax is rare and expensive, its cost 10 times more than paraffin wax. Created by the bees, 100% natural, all chemical-free.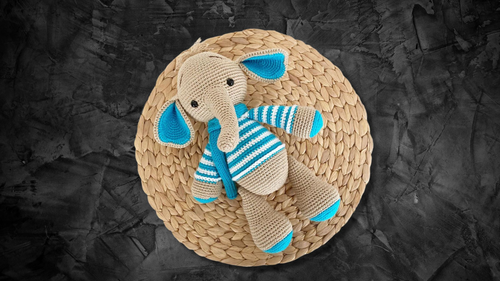 Crochet Toys Gift Box (Set of 2)
These dolls are made with crochet technique from premium acrylic washable yarn and are too cute to miss. Gift it to your kid or special someone and make their day.Handmade with love by rural women artisans of Uttarakhand, India. Product Description: Set of 2 Crochet Toys Outer Body – 100% Cotton; Stuffing – Polyfill, Hand embroidered Eyes and Features
Pahari Wellness Infusions
Pahari Wellness intends to provide a bouquet of natural and organic Herbal Infusion Teas for Immunity , Energy, Detox & Everyday Balanced Life. Our teas and tisanes are rich in anti-oxidants, nutrients and are 'anti all your body doesn't need'.
Pahari Spices & Seasonings
Organically grown in hinterland himalayan region of Uttarakhand, the traditional millets, pulses, spices and other famous himalayan herbs and spices. All Pahari spices are produced in a pollution free environment In the High Himalayas known for their vibrant color, flavor and aroma.
Pahari Wellness Honey
Pahari Oganic honey comes from the Apis Cerena honey bee indigenous to the high Himalayas of the Uttarakhand state of India. The area is famous for rich floral diversity. The beehives include wall hives, log hives and wooden bee boxes that are kept in the high mountain villages. Our Honey is Ecological Responsible. No bees were harmed during its collection.
100% Organic Products
Offering authentic & best Himalayan organic products at affordable prices.
Profit Sharing
Sharing profit with farmers and women employees of Uttarakhand
Employment Generation
Generating employment for youth & women in villages of Uttarakhand
Premium Crop Prices
Providing premium crop prices to marginalized farmers of Uttarakhand
Skill Development
Encouraging skill development in rural area of Uttarakhand
Sustainable Development
Developing sustainability & livelihood programmes in valleys of Uttarakhand .
Organic Food Catagories
Pahari Organic Spices
Himalayan Organic Coriander Powder | Himalayan Organic Garam Masala | Himalayan Organic Lakhori Chilli | Himalayan Organic Red Chilli Powder | Himalayan Organic Red Chilli whole | Himalayan Organic Tumeric Powder | Himalayan Organic Haldi Powder |  Himalayan Organic Aamchur Powder | Himalayan Organic Jakhya | Himalayan Organic Yellow Chilli Whole | Himalayan Organic Faran | Best Organic Turmeric in Uttarakhand | Best Suvarna Turmeric in Uttarakhand | Best High Curcumin Turmeric in Uttarakhand | Best High quality Turmeric in Uttarakhand | Best Suvarna Haldi in Uttarakhand | Best High Curcumin Haldi in Uttarakhand | Best High quality Halidi in Uttarakhand | Best Organic Spices in Uttarakhand | Best Spices in Nainital | Best Coriander Powder | Best Chilli Powder | Best Turmeric Haldi Powder | Suvarna Turmeric in Uttarakhand | Himalayan Organic Bhangjeera | Himalayan Organic Bhangeera | Organic Black Jeera | Beeswax
Pahari Organic Herbs
Himalayan Organic Amla Candy | Himalayan Organic Amla Powder | Himalayan Organic Anar Dana | Himalayan Organic Ashwagandha Powder | Himalayan Organic Garlic Powder | Himalayan Organic Dried Lemon Grass | Himalayan Organic Dried Oregano | Himalayan Organic Organic Rose Water | Himalayan Organic Dried Thyme | Himalayan Organic Dried Rosemary | Himalayan Organic Dried Rohdodendron | Himalayan Organic Dried Chamomile | Himalayan Organic Dried Basil | Himalayan Organic Dried Nettle | Himalayan Organic Dried Rose Petals | Himalayan Organic Dried Lavender | Himalayan Organic Dried Dandelion Roots | Himalayan Organic Dried Dandelion Flowers | Himalayan Organic Dried Kutki | Himalayan Organic Dried Shatavar | Himalayan Organic Dried Giloy |  Himalayan Organic Dried Stevia Leaves | Best Dried Herbs in Uttarakhand | Best Organic Dried Herbs in Uttarakhand | Best Himalayan Dried Herbs in Uttarakhand | Best Buransh
Pahari Organic Herbal Tea
Organic Himalayan Tea | Himalayan Organic Herbal Tea | Himalayan Organic Chamomile Tea | Himalayan Organic Turmeric Tea | Himalayan Organic Suvarna Turmeric Tea |  Himalayan Organic Nettle Tea | Himalayan Organic Rhododendron Tea | Himalayan Organic Dandelion Tea |  Best Organic Herbal Tea in Uttarakhand | Best Organic Herbal Tea in Nainital | Best Organic Teas in Uttarakhand | Best Organic Chamomile Tea in Uttarakhand | Best Organic Nettle Tea in Uttarakhand | Best Organic Rhododendron Tea in Uttarakhand | Best Organic Dandelion Tea in Uttarakhand | Best Organic Turmeric Tea in Uttarakhand | Best Herbal Tea in Nainital | Himalayan Organic Wheat Atta | Himalayan Organic Masala Chai | Himalayan Organic Barley Pearl Flour | Himalayan Organic Finger Millet Flour | Himalayan Organic Ragi Atta | Himalayan Organic Red Rice | Gluten Free Atta |  Himalayan Organic Wheat Chakki Atta | Himalayan Organic Jowar Atta | Organic Multi Grain Atta
Pahari Organic Jam-Jelly-Squash
Himalayan Organic Dal Pulses | Himalayan Organic Kala Bhatt Dal | Himalayan Organic Safed Bhatt Dal | Himalayan Organic Gahat Dal | Himalayan Organic Amaranth | Himalayan Organic Jhangora | Himalayan Organic Munsiyari Rajma | Himalayan Organic Walnut | Himalayan Organic Jam | Himalayan Organic Jelly | Himalayan Organic Juice | Himalayan Organic Squash | Himalayan Organic Garlic Pickle | Himalayan Organic Lemon Pickle | Himalayan Organic Mango Pickle | Himalayan Organic Mix Pickle | Himalayan Organic Aloe Vera Soap | Pure Beeswax Soap | Himalayan Organic Pure Beeswax Candles | Pure Beeswax Handmade Candles | Himalayan Organic Multani Mitti Soap | Himalayan Organic Neem Soap | Himalayan Organic Neem Tulsi Soap | Himalayan Organic Honey Soap | Best Pules in Uttarakhand | Best Organic Pulses in Uttarakhand | Best Himalayan Pulses & Cereals in Uttarakhand | best Jam Jelly Squash in Uttarakhand | Pure Beeswax